I have often wondered who owns all the best Twitter usernames.
Sure, the founder has the name @Jack. He deserves it. But what about @Ian? @Jenny? And who is @Sally and what right does she have to it?
So I've found out who these people are. I've listed the results below. And then I have nominated who I think should have them.
Because fair's fair.
This is @Jerry
He's into the NSA and random issues in the news.
He is not this guy – @JerrySeinfeld – the guy we all think of when someone says Jerry.
Comedy Central ranked Jerry Seinfeld 12th out of 100 as the greatest comedians of all time after his Seinfeld series' 9-year run. He deserves @Jerry.
This guy has it.
He tweets from Oslo, Norway, about tech stuff, random guff and English football, to all of 300 followers.
Not this guy.
Funny, really, because the planet's best known Gareth – over on @GarethBale11 – was recently sold to a football team in Spain for €100 million. He has 2.5million followers.
Another web nerd sprouting idea about gadgets, X-Box and mobile apps. Seriously.
Not @GreatBritain
Meet @Sally
Sally was savvy enough to get that handle. But she's not savvy enough to tweet more than 28 times nor make her account public. 12 followers. How about laying down, Sally, and handing it over to Sally Field? Sally Jessy Raphael? Olympian Sally Pearson or world class surfer Sally Fitzgibbons? It could even be a great parody account dedicated to Sally from When Harry met Sally. Whenever anyone tweets "I'll have what she's having", @Sally could retweet them with "I'm having [insert regular meal option]".
Appears to be a Russian account, cybersquatting. Account protected. So much potential. So disappointing.
It's not.
2 tweets. No followers.

Another squatter, protecting Barack Obama from what exactly? From someone pretending to be the leader of the free world with only 7,000 followers and an egg for a face? Gimme a break.
Not Sydney.  Not from Sydney. Not even tweeting about Sydney. Not even in English.
This hipster doofus hasn't had a random thought in more than a year.

Accurate. Zero tweets.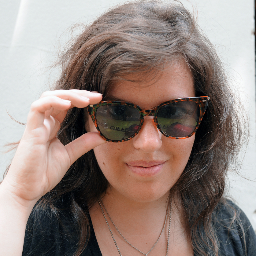 This is Stephanie Vacher. She is from San Fran and is, literally, Awesome.
What's the opposite of awesome? Oh I know, getting the name @Awesome then tweeting like a standard, everyday person. PLEASE be awesome, even slightly in a Meryl Streep-pretending-not-to-be-awesome-but-somehow-still-awesome way?
I like to think this is just the editors at @TheOnion having a laugh. They pretend to be an account representing the onion vegetable, and spend their days redirecting misguided tweeps to the official @TheOnion account. This is impersonation done right.
This account appears to have been saved by the government of Australia. Clever people. Yet it has not been used by any PM in the era of twitter. This would make some sense if your personal cache was worth saving. But the current PM had little of that on twitter when he was installed as PM, and he persists with an acronym of pomp that few tweeps would even understand @TonyaAbbottMHR (Member House of Representatives)
Still, sticking with his own @username allows him to keep his nonsensical selfies in a place that does not sully the inimitable username @AustralianPM.
Anyone else i missed? Tell me in the comments and I will look them up and add them.